We're Live at GEOBusiness Conference London 2019
21-22 May 2019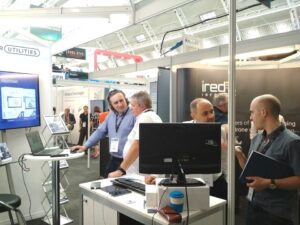 Say hello to the team  /  Attend a workshop
Stop by to meet our team for the second time at GEOBusiness in London. During the event we are showcasing the INSPECTonLine application.
INSPECTonLine is a web-based geospatial platform designed to manage your inspection and drone (UAV) operations and streamline your quality assurance processes.
In addition, Piotr Piech and Tomasz Gacek from GISonLine will lead a workshop entitled "INSPECTonLine a web-based application for overhead powerlines inspection and monitoring processes".