Integrate GIS With Your Business Systems
Maximize the value of your GIS
Enterprises have invested heavily in the systems and applications that support their business operations and workflows. GISonLine understands this, and approaches each GIS integration project with the need to plan for how a geospatial platform can best support business operations, integrate with other systems, and maximize the value that a GIS can provide.
Get the Benefits of System Integration
Integrate GIS with existing business systems (ex: Financial, Asset Management)

Achieve an integrated view of company core assets

Remove data duplication and multiple copies of data

Increase data quality and lower data maintenance costs

Visualize spatial data combined with multiple data sources

Add cross system reporting & analysis with spatial visualizations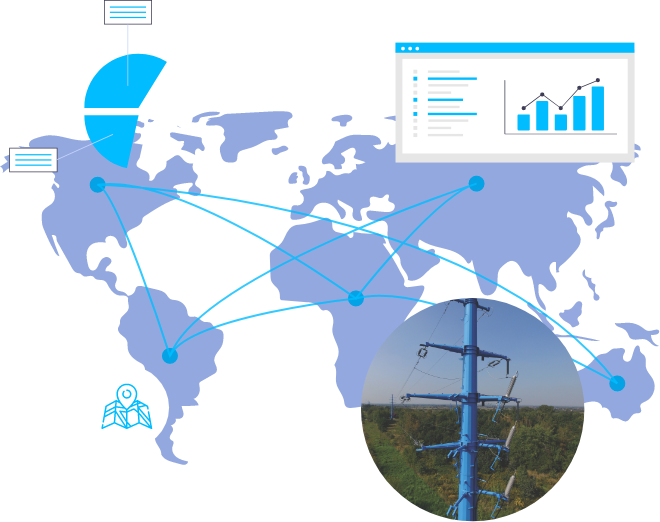 See the Big Picture
Connect GIS with your Enterprise IT Eco-Systems
Achieve a Connected Enterprise
Enterprise IT systems within an organization hold & manage valuable information about key assets and business operations. By integrating this business data with the power of location using a GIS mapping system, significant advancements in decision support and operations can be achieved.
System & Services Interoperability
Every organization and industry faces a unique set of challenges. GISonLine specializes in assessing an organization's needs for GIS integrations and provides the expertise and experience using the latest technologies and standards that enable system and service interoperability.
Common GIS-to-Business Systems Integrations
Asset Management Systems (ex: IBM Maximo, SAP PM)

Enterprise Resource Planning (ex: SAP)

Business Intelligence Platforms

CMDB, CMS, Data Warehouses, SCADA

Utilities infrastructure

Property Management / Real Estate

Marketing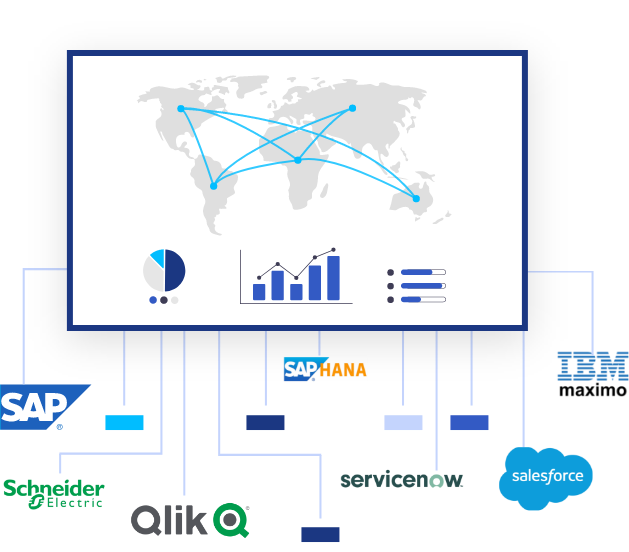 System Interoperability
Using the Latest Technologies & Standards
Get Interoperability Between Your Systems
GISonLine developers & integrators stay up-to-date on the latest technologies, standards and specifications adopted by industry and the IT community.
Whether its point-to-point integrations, or service bus connections, or linking to micro-services and REST APIs, GISonLine has the experience to plan, design, and integrate geospatial solutions into an organization's existing IT environment.
Expertise In Technology Standards & Formats
ESRI native REST services

REST API, SOAP, Microservices

XML, JSON, GeoJSON

Open GIS Consortium (OGC) Specifications

Open Database Technologies such as Oracle, SQL Server, PostGIS, SAP HANA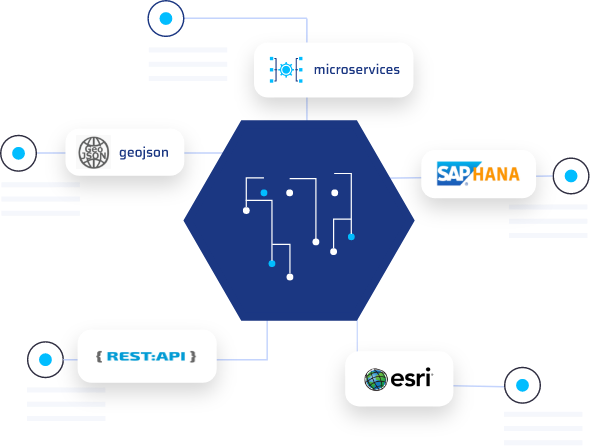 Contact us
Looking for Location Intelligence?