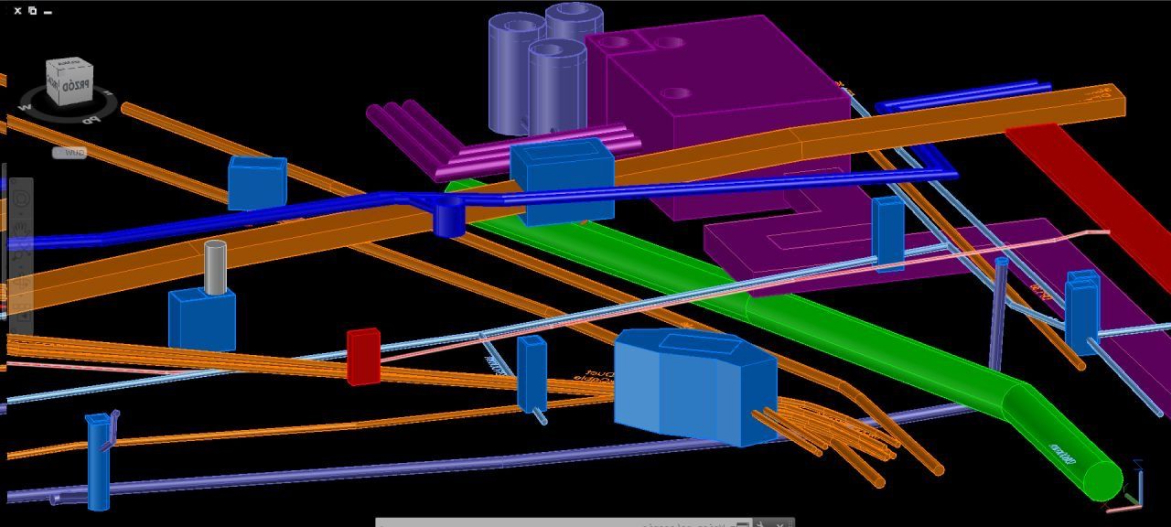 Know Exactly What's Underground
Digital Representation of Underground Assets
Underground infrastructure detection is a surveying process that uses specialized equipment such as Ground Penetrating Radar (GPR) and Electro-Magnetic Locators (EML) to create a digital representation of what is buried underground.
Get a Comprehensive Understanding of Sub-Surface Assets
Providing precise survey data and detailed mapping on the location, depth and characteristics of underground utilities & infrastructure is vital when planning & undertaking excavation and construction work. It also requires experienced personnel and specialized equipment to provide a comprehensive understanding and model of the assets that exist below the ground.
Trusted leader in Underground Detection
GISonLine is a trusted industry leader in underground infrastructure detection with a wide range of experience conducting sub-surface surveys. GISonLine's experienced team of survey specialists support projects through all levels of underground detection from analysis of historical drawings to detection using modern geophysical methods and location verification.
Using Modern Detection Technology
Ensuring Detection is Done Correctly and Efficiently
GISonLine uses the latest tools and equipment to locate, identify, and map underground utilities and buried assets. Our services include surveying to locate essential infrastructure such as:
Electrical

Gas

Telecommunications

Water

Sewer and stormwater
A Team of Certified and Experienced Professionals
All GISonLine surveyors have years of experience and training to perform and conduct accurate and comprehensive surveys.

Advanced Ground Penetrating Radar (GPR)
The Leica DS 2000 is an advanced Ground Penetrating Radar (GPR) scanner for mapping objects and underground devices. The Leica DS2000 can detect shallow and deep objects and postprocessing tools allow you to prepare reports and generate maps in 3D.

Identifying Non-Metallic Piping & Course Tracking
The Leica Digimouse is a two-frequency probe (8 kHz and 33 kHz) for tracking the course of sewer pipes, sewers and other non-metallic pipes. It works like a signal generator that can be connected to many different devices, with a depth range of operations up to 6 meters.

Precise System for Detecting & Tracking Underground Utilities
The Leica ULTRA Radiodetection RD-8000PX is the most advanced, precise system for detecting and tracking the course of underground utilities, with a frequency range from 50 Hz – 200 kHz, depth range up to 6 meters, depth measurement accuracy +/- 5% to 3 meters. Allows for quick location of small non-metallic drains, ducts and pipes.

Find Deep Seated Pipes & Non-Signaling Cables
The Leica Maxisonda is a 55 mm two-frequency probe (8 kHz and 33 kHz) used for deep-seated sewer pipes and other non-signalling cables. It acts as a signal generator,and can be connected to many different devices with a depth range of operations up to 12 meters.
Advanced Ground Penetrating Radar With 3D Modeling
Ground Penetrating Radar (GPR) is a survey method that uses radar pulses to collect images of assets below the ground.

GPR's advantage is its ability to detect both metallic and non-metallic features and is ideal for pipes and cable locating as well as plastic, asbestos, and concrete pipes.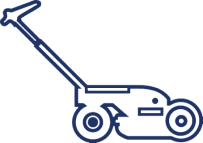 Advanced GPR scanner for mapping objects and underground devices and allows for detecting shallow and deep objects. Postprocessing tools allow you to prepare reports and generate maps in 3D in an accessible and efficient way.

Depth of penetration up to 6 meters
STRUCTURES AND UNDERGROUND GROUPS
Two-frequency antenna: 250 and 700 MHz
STRUCTURES AND UNDERGROUND GROUPS
Object detection regardless of material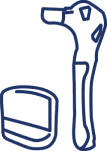 Electro-magnetic Induction (EMI)
Electromagnetic Induction is a technology for locating buried services and is effective in many different soil types. With EMI you can locate and trace a utilties, as well as estimate their depth. With EMI technology, a transmitter is used to transfer an alternating electrical current to the pipe or wire to be located. Then a receiver is used to analyze the transmitted signal and locate the position and depth of the utility feature.

Radio and induction modes
Analysis of disturbances from the environment (AIM)
Over 100 programmable frequencies
A set of additional components
Formal and Standardized Survey Processes
Industry Standards for Underground Detection: PAS 128 and PAS 256
What is PAS 128?
The British Standards Institution (BSI) PAS 128 is the current specification for underground utility detection, verification and location. The PAS 128 specificaiton defines a hierarchy of detection methods for detecting underground utilities, along with the maximum quality levels that can be achieved using each detection method.
GISonLine conducts underground detection and measurement services in accordance with the PAS 128 and PAS 256 methodology to deliver dection services to a recognised level of accuracy.
What is PAS 256?
Institution of Civil Engineers (ICE) has sponsored the development of a Publicly Available Specification (PAS) which gives recommendations for capturing, recording, maintaining and sharing location information and data for buried assets.
PAS 256 covers:  the gathering of geospatial data using absolute or relative accuracy, plus associated evidence (such as photographic evidence); measurable deviations from straight line installations, where appropriate; the absolute depth of the asset; the number of days to record and make available the asset data, once collected; and the sharing of collected asset data.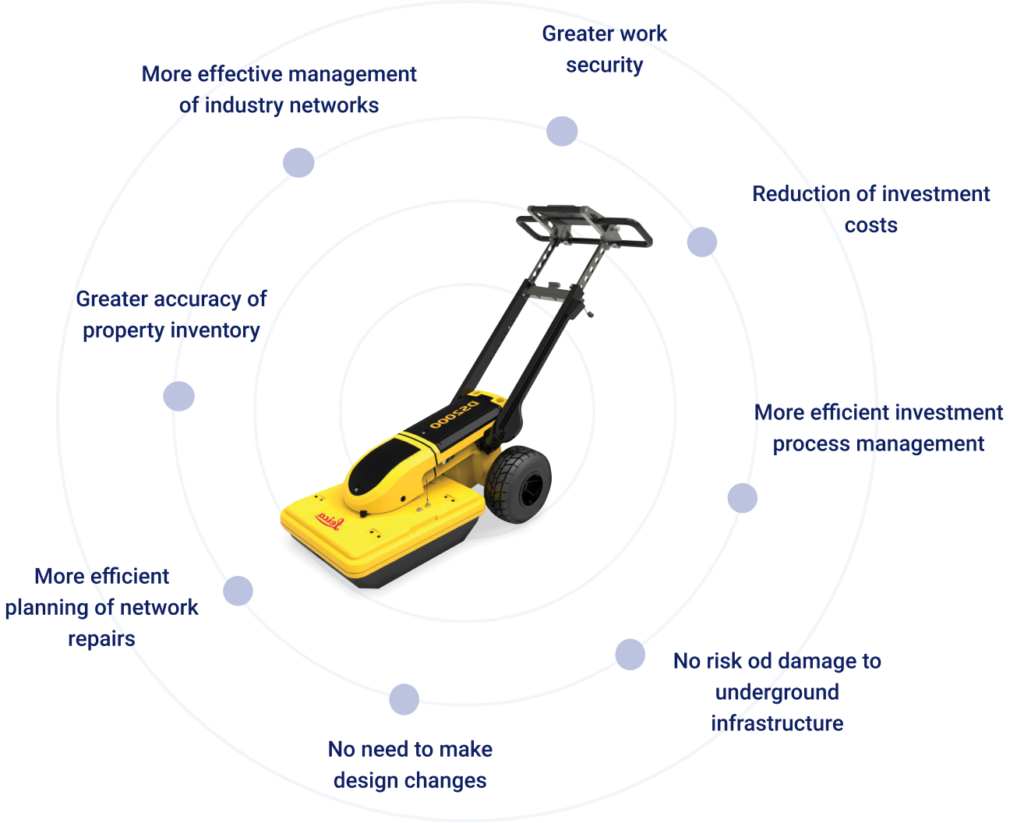 see our process
Best Practices and Methodologies
Survey type D shall use customer data and desktop techniques to identify existing utilities features within the survey area.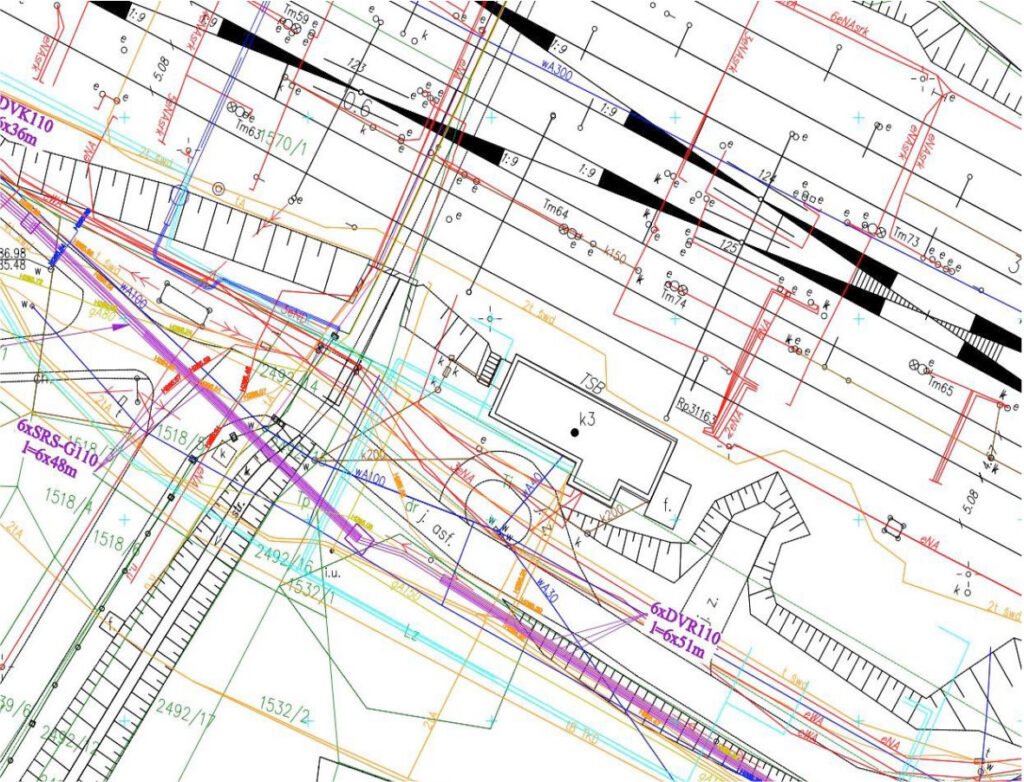 Survey type D shall use customer data and desktop techniques to identify existing utilities features within the survey area.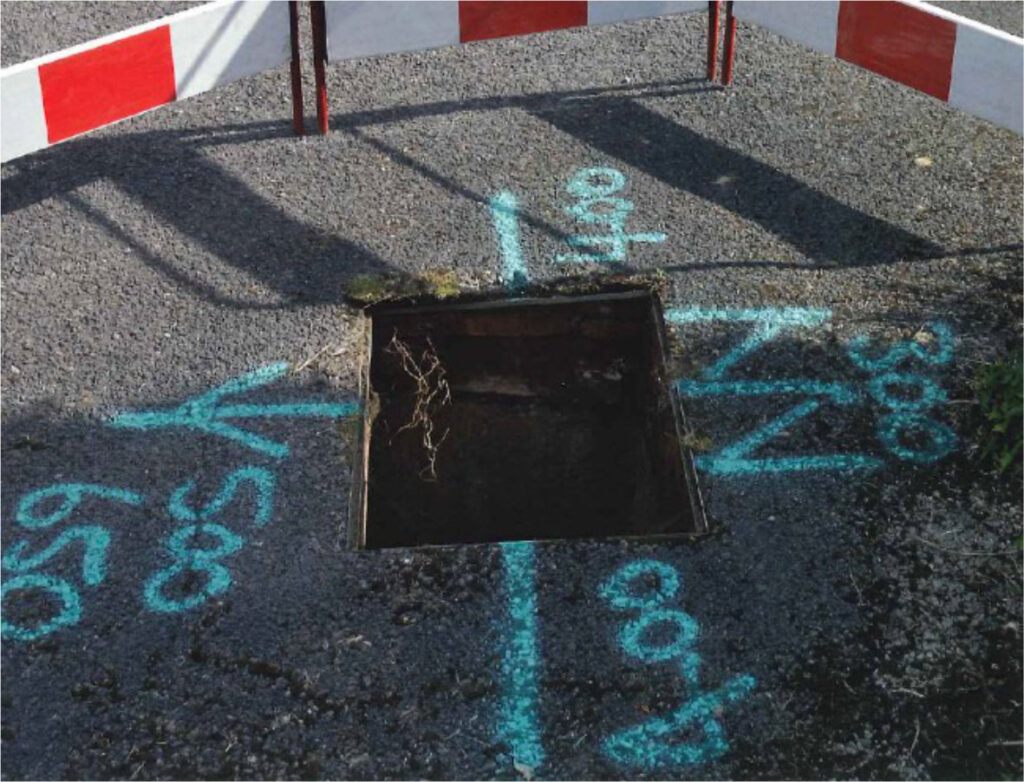 Survey type C shall comprise a site reconnaissance to identify physical features that support the existence of utilities within the survey area.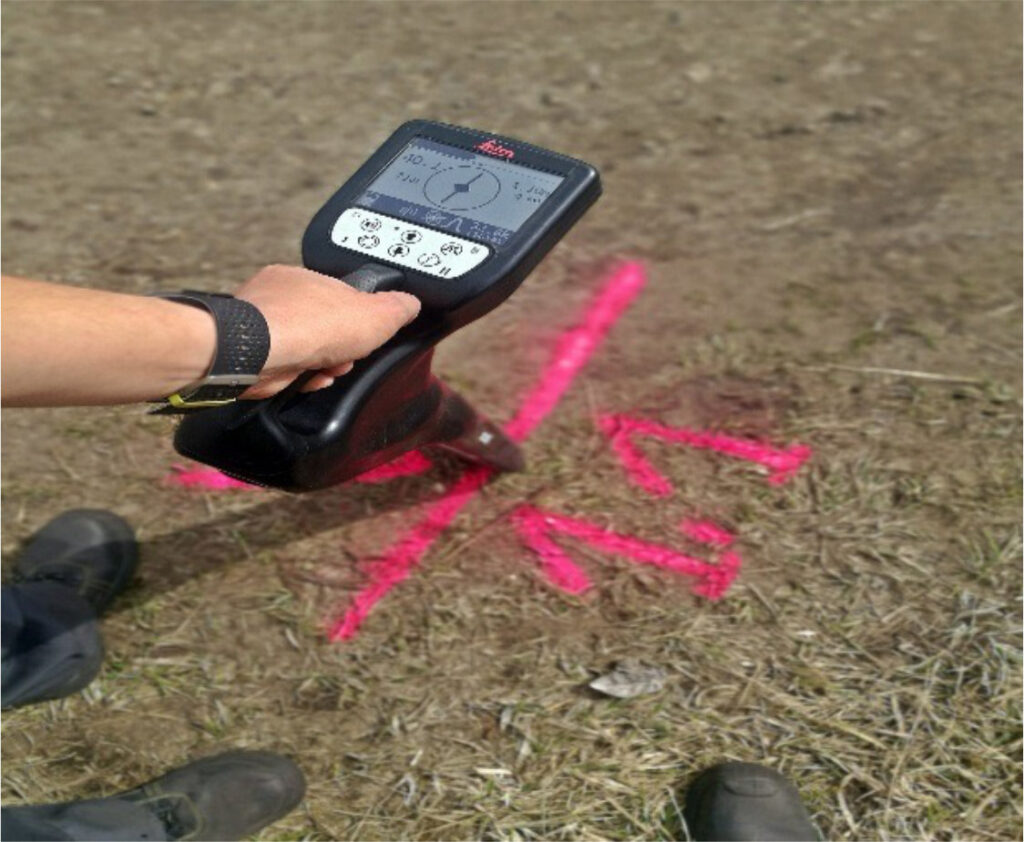 Survey type B shall use geophysical techniques to detect and identify utilities within the survey area. EML and GPR techniques shall be used in detecting utilities.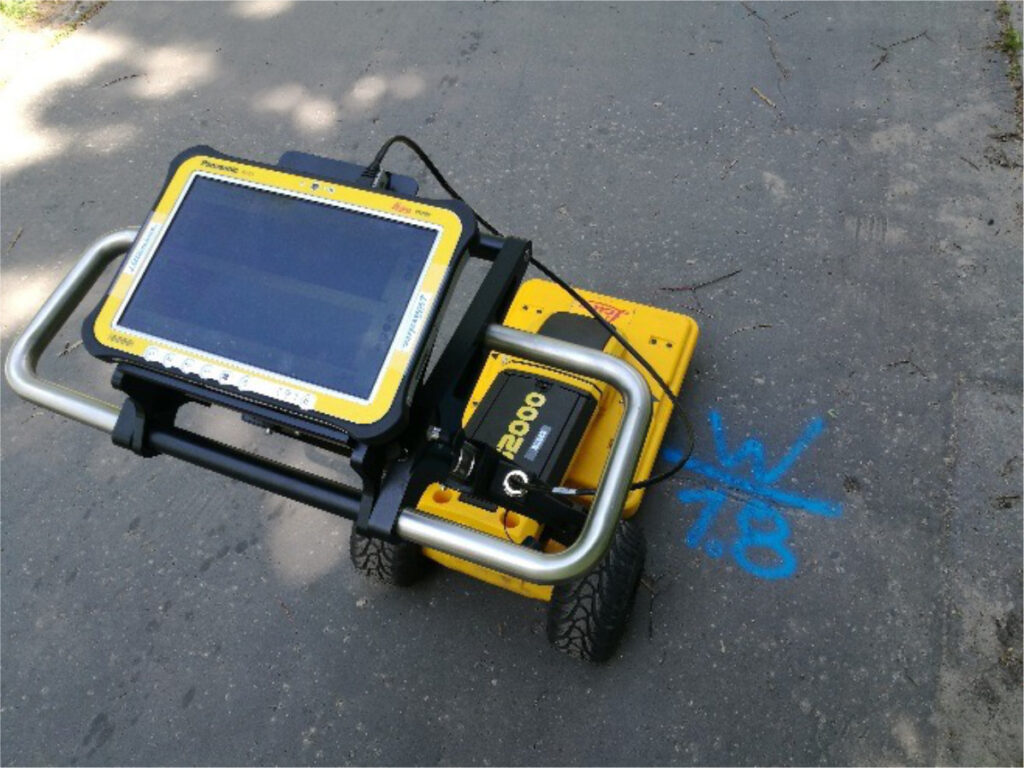 Antenna 700 Mhz detects small and shallow objects 2-3 m

Antenna 250 Mhz detects larger and deep objects 3-6 m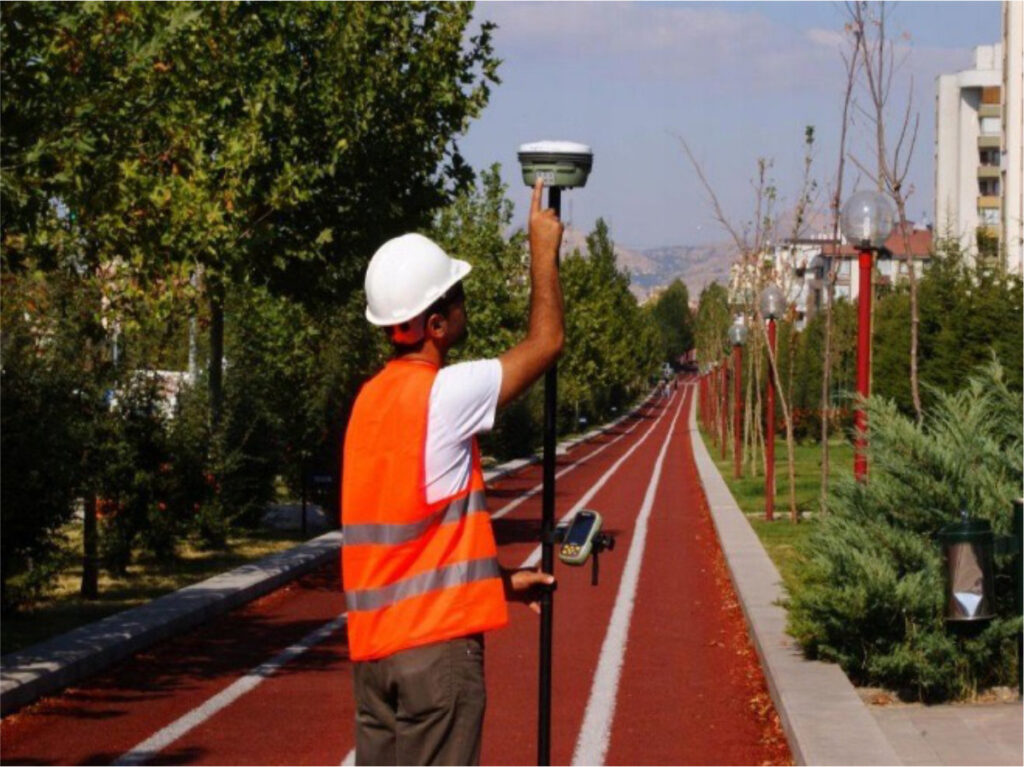 PAS survey methodology includes topographic survey to locate the utility data, survey grids and the site features. Data is located by strict surveying techniques to specific accuracy requirements.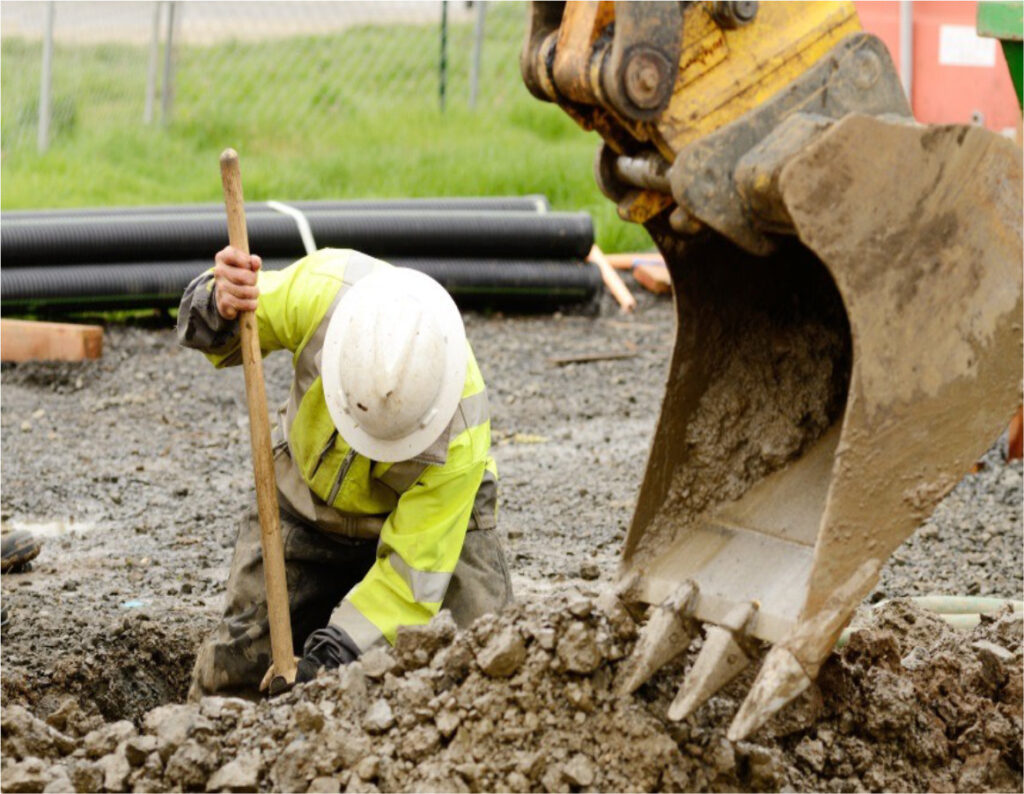 Verification is the visual inspection and provides high accuracy and confidence level results by exposing the target utilities and buried assets. The data are obtained at access points such ua open trench, chamber or by excavation and exposure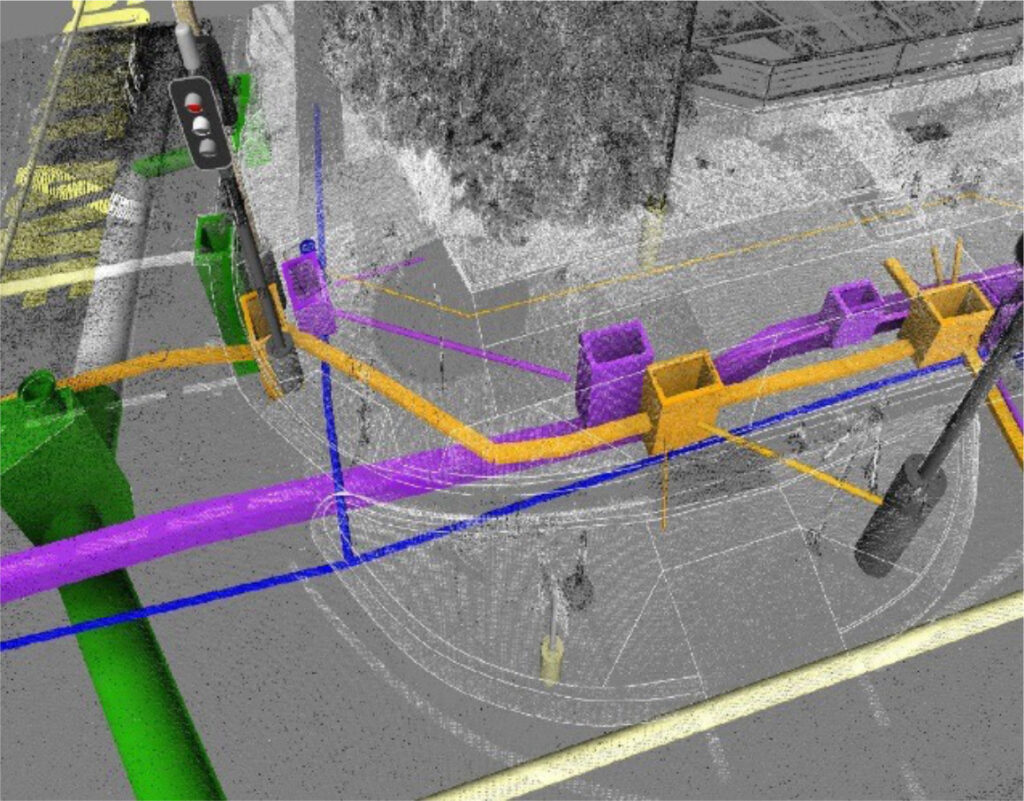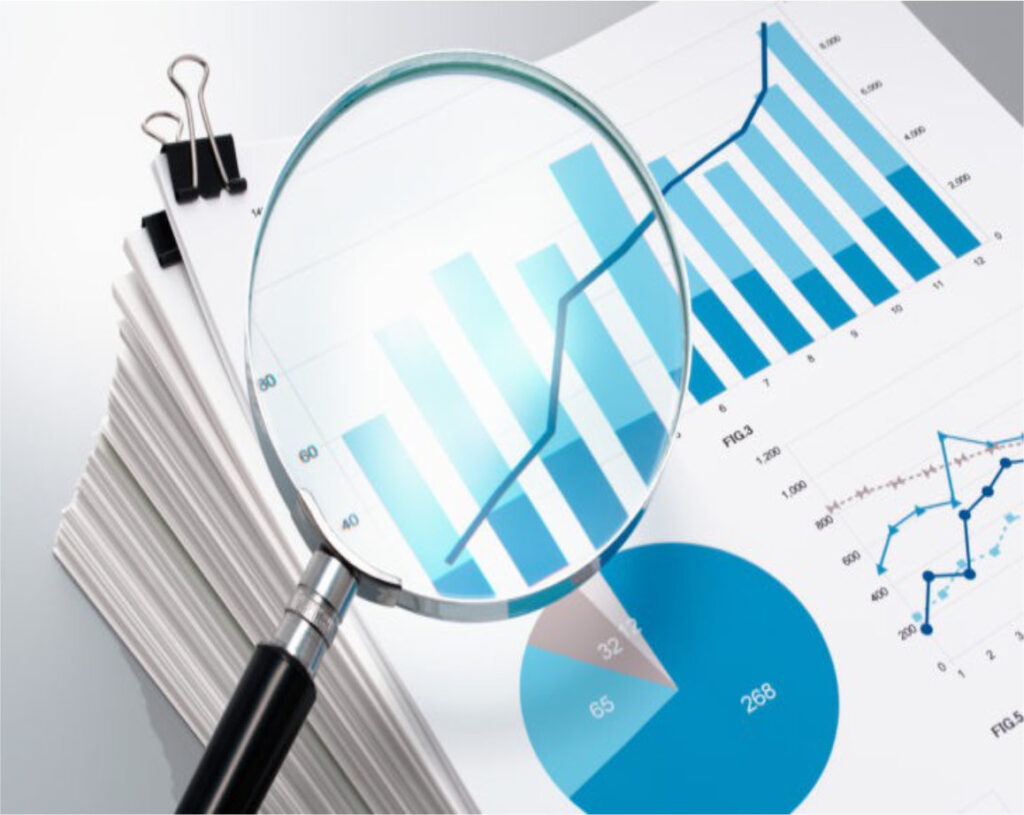 A report is provided on the success of the survey, areas of conflict between utility records and detected utilities, difficult site conditions and recommendation for any further investigation to satisfy the clients needs.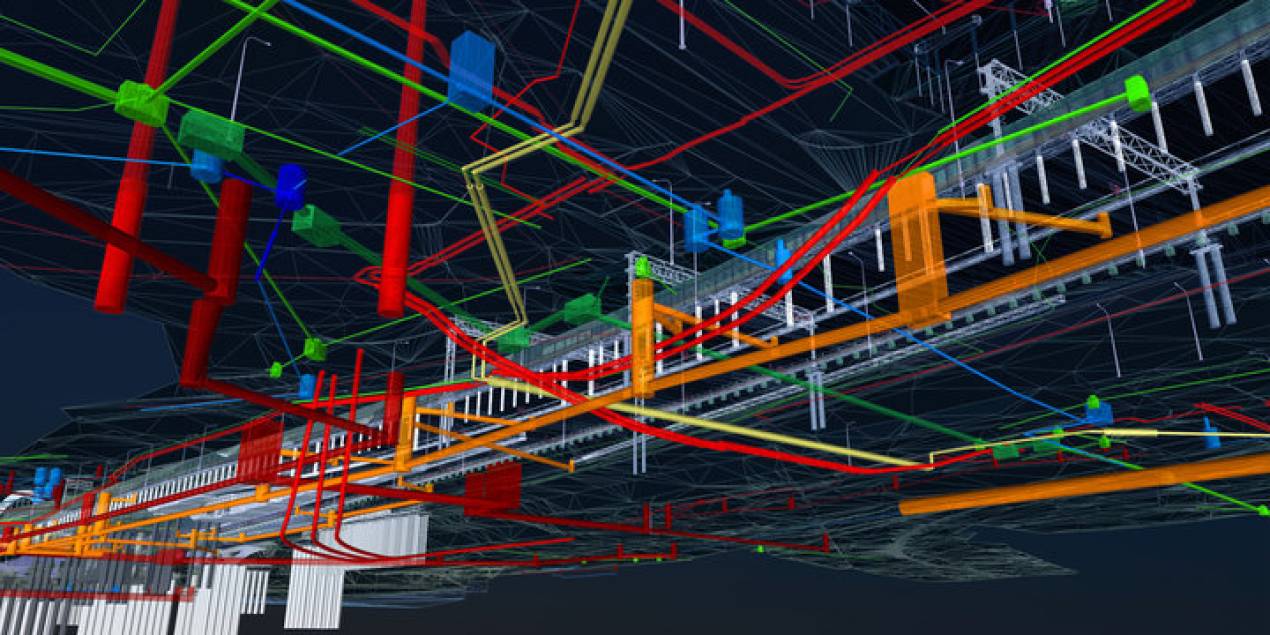 Get 3D Model Representation of Underground Assets
Go beyond traditional 2D mapping
GISonline offers services to create 3D models of underground utilities, which provides an accurate model and detailed visualization of underground assets.
3D geometric models of underground utilities changes the way you visualize and interpret data and allows end-users see all aspects of a project site.
Benefits of using 3D Models:
Increase site safety and risk awareness

Reduce construction time & costs

Provide detailed visualization & decision support of underground assets

Communicate site data to stakeholders using 3D visualizations & analysis
Augmented Reality
Underground Utilities Visualization using AR
Knowing exactly where various utilities lie beneath the surface is vital to ensure design, construction or maintenance can be completed safely and effectively.
ARonLine is an Augmented Reality mobile application that transforms your CAD and GIS utilities data into amazing Augmented Reality (AR) visualizations.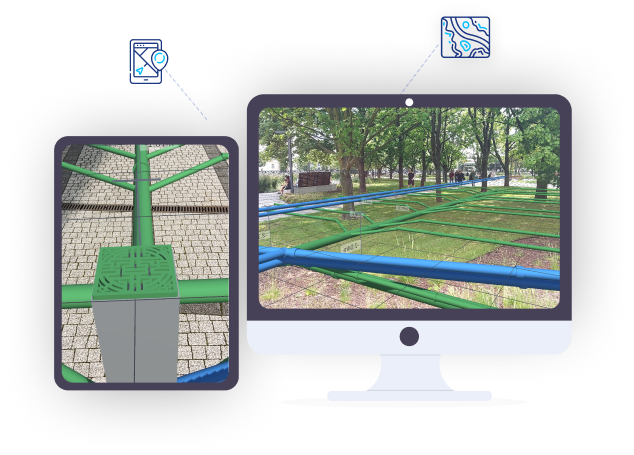 Health & Safety
At the forefront of our business
Committed to Workplace Safety
GISonLine is committed to providing a safe and healthy work environment for all employees to include our underground survey locators and operaters. No matter where our teams are working, prior to any field work and project kick-off a Health and Safety plan is established along with a risk assessment to identify any potential health and safety hazards.
Health & Safety Planning
Each health and safety plan includes documenting and communicating:
Emergency reporting contact numbers
Incident notification & reporting
Project Hazards Analysis and Risk Assessments
Personal Protective Equipment (PPE) requirements
Worker training & qualifications
Competent person appointee
Survey equipment training
Safety inspections