Your Data When & Where You Need It
Migrating your existing GIS applications and data to the cloud represents a significant opportunity to transform the way your organization does business.
Build Your Cloud Strategy
The first step to implementing and managing Cloud Services requires upfront planning and decision making to ensure alignment with business operations and strategy. GISonLine's cloud services are designed to bring geospatial solutions to businesses and organizations that are looking to take advantage of cloud-based infrastructure and remove the hassle of managing servers and IT services.
Products & Hosting to Fit Your Needs
Our cloud services offer shared and dedicated hosting plans that support geospatial platforms and applications such as Esri ArcGIS Enterprise , as well as GISonLine products such as GRIDonLine and INSPECTonLine.
Cloud Hosting Benefits:



Enterprise and web-based access from field to office

Quick setup and turn-key solutions

Lower IT overhead costs and no hassle of IT management

Flexibility to scale on demand

Disaster Recovery and backups

Hosting to fit your needs (Amazon AWS, MS Azure, On-Premise, Google Cloud Platform)
Esri ArcGIS in the Cloud
Enterprise & Accessible ArcGIS Deployments
ArcGIS Cloud Solutions
GISonLine supports organizations and enterprises worldwide in deploying safe and secure Esri ArcGIS Cloud Services. Empower your organization by taking advantage of the speed, scalability, and on-demand services associated with cloud infrastructure designed to work with Esri ArcGIS products to collect, store, process and distribute your geospatial content.
Manage & Monitor Your ArcGIS Cloud
With GISonLine's cloud services solutions, you get access to experts who can architect, deploy, manage and monitor your Esri ArcGIS cloud environment. GISonLine can host and maintain the core infrastructure powering your ArcGIS applications ensuring a secure, flexible, and scalable management of your IT resources.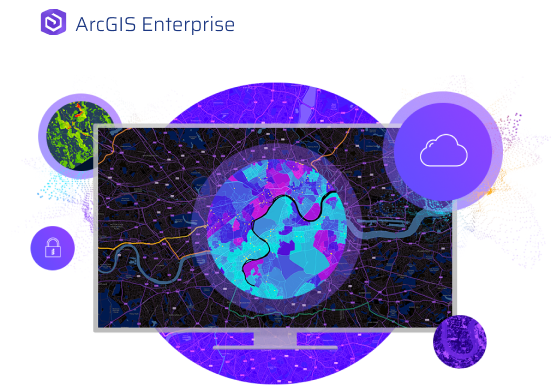 Remove the Hassle of IT Management
Fully Managed Cloud Services
Turn-Key Cloud Solutions
GISonLine's managed services provide complete GIS infrastructure & hosting solutions that manage the IT operations and allow you to focus on your business operations.
A Streamlined Process
With years of experience deploying geospatial solutions and products to the cloud, GISonLine has streamlined the installation, configuration, patching and data security processes. This allows businesses to take advantage of cloud hosted GIS platforms and products that are enterprise accessible, scalable, and designed to meet business needs.
Managed Services Include:
Cloud architecture design and Cloud migration readiness assessments

New cloud deployments

Monitoring system alerts and notifications

Establishing SSL Encryption, DDoS prevention, and firewalls

Integrating portal identity services (ex: LDAP, Active Directory, SAML)

Monitoring Esri ArcGIS Server and Portal services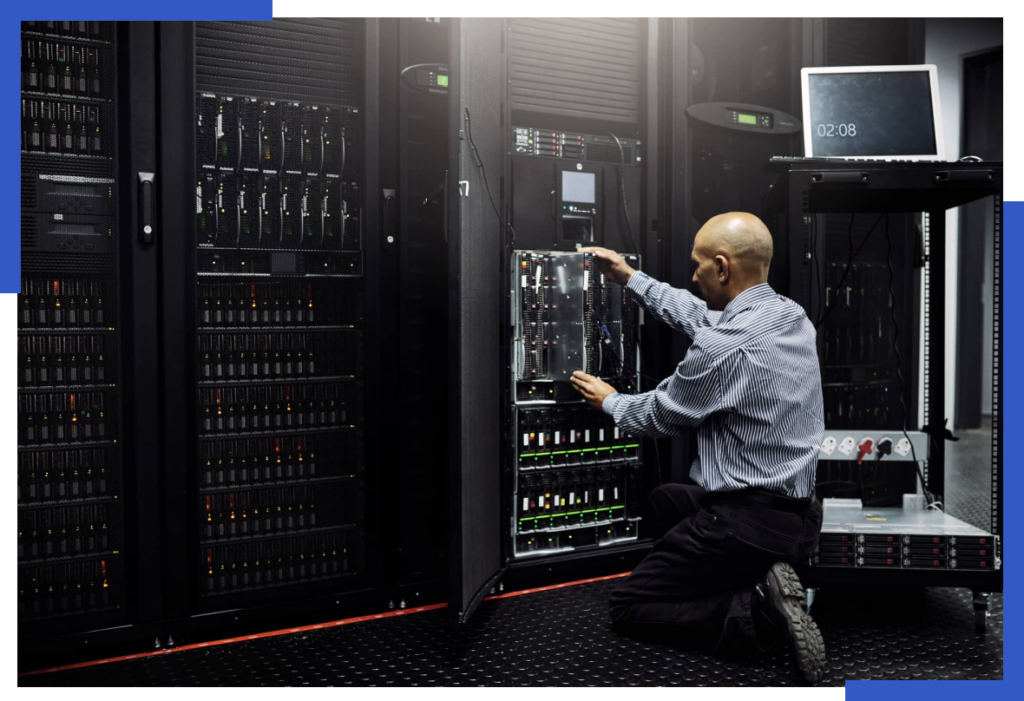 Migrate Your Apps & Data
Looking to Move to the Cloud?
Are you looking to move your geospatial applications and data from on-premise to the cloud? The first step is to plan the cloud migration deployments and understand the architecture and dependencies of your current systems.
Migrate Your Data
GISonLine's team of cloud deployment experts can help you formulate a cloud migration strategy paying special attention to data migration and transformation processes.
Minimize Disruptions to Business
The desired results of an informed and planned migration strategy are to minimize disruptions to business operations while ensuring your investments in data and geospatial information are successfully migrated to cloud the infrastructure.
Systems IntegrationData management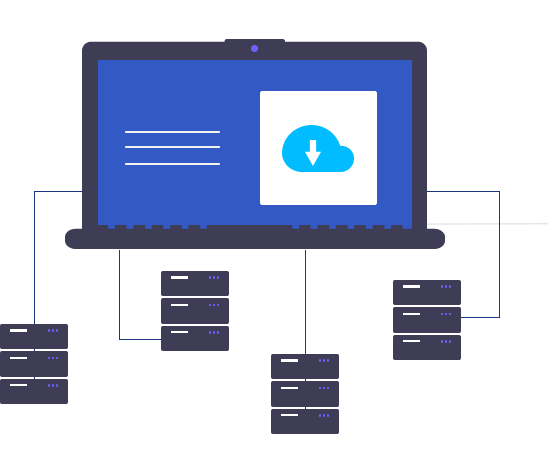 GISonLine
Location Based Products
Contact us
Looking for Location Intelligence?